AquaCare
Dentistry?s New Norm
Investing in a Philosophy of Air Abrasion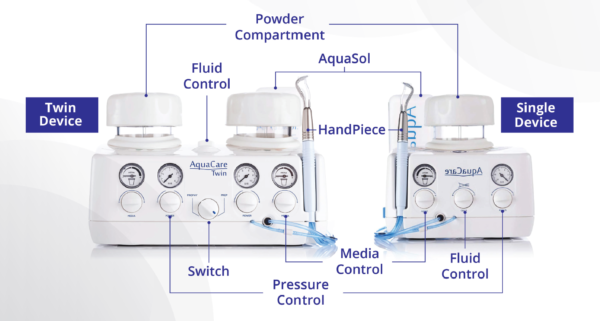 Air abrasion:
Is a way to modify tooth surface without drilling, using a blast of powder under high air pressure with or without liquid.
Advantages of air abrasion:
No vibration
No heat generation
No crack propagation
Minimal invasive
No anesthesia
No drilling
AquaCare is the best air abrasion device
Total Control Of Your Powder, Pressure And Solution
Handpiece
Patent handpiece (a pathway for powder and pathway for liquid separately)
Fully autoclavable
Available in 2 diameters: Gold 0.8mm, Silver 0.6mm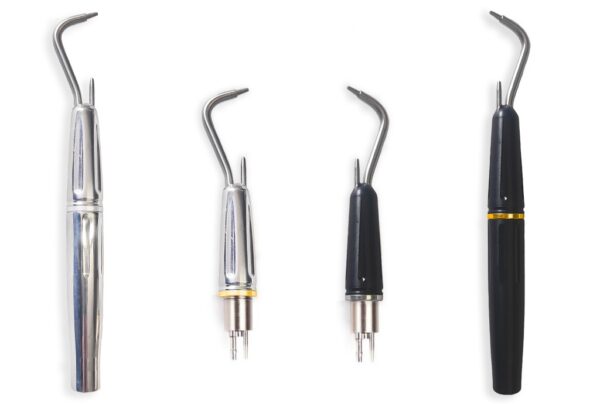 AquaCare Range Of Powders!
When it comes to powder, we believe you deserve the best quality so that your experience with AquaCare never fails to be other than outstanding
A – Prophylaxis:
Using?Sodium Bicarbonate.
Polishing.
Removing the stains.
Removing the biofilm gives the best surface for adhesion.
Safe on the enamel surface and doesn't cut into the enamel.
Using Soft Sodium Bicarbonate.
Mint flavor.
Over 40% Reduction in Particle size.
Safe on the gingiva.
For polishing and prophylaxis.
B- Cutting medium:
Using Aluminum Oxide 29? or?53?.
Make small cavities.
Open fissures for fissure sealant.
Hard enough to cut into the enamel surface.
C-Both:
SYLC Powder:
It is a bioglass powder composed of a very small glass particle in the middle and covered with Novamin ?Like M&Ms with nut inside?? so when it hits the surface, glass crashes Novamin into the dentinal tubules to block it (low pressure 2 – 2.5 bar max). (Desensitization)
Remove heavy stains (3 bars).
Block the dentinal tubules to enhance the bonding (Remineralization).
Aquasol
Aquasol Fluid is ideal for use with the AquaCare as the fluid component to Aqua Abrasion?.
Beautiful vanilla fragrance, your patients will enjoy their AquaCare treatment.
A 17.5% ethanol content helps to sterilize the inner workings of your AquaCare, helping to maintain hygienic procedures.
The foot pedal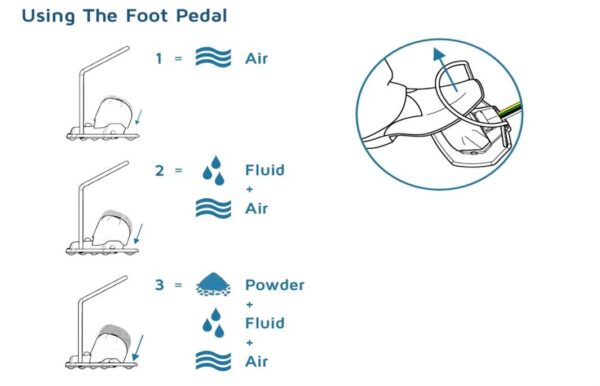 Uses of AquaCare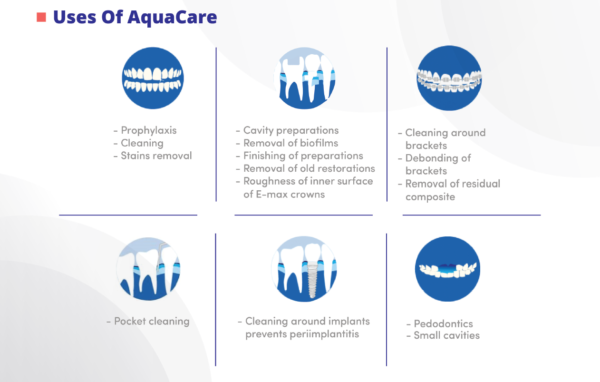 AquaCare Cases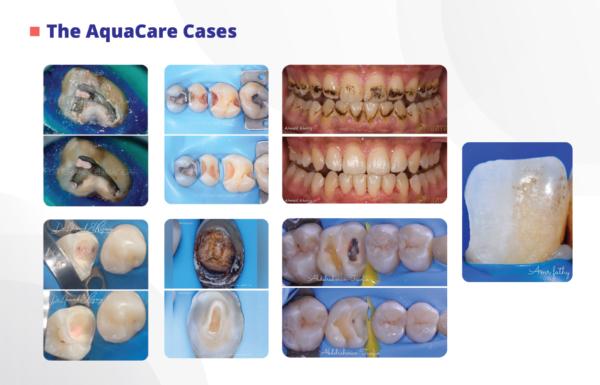 AquaCarians Feedbacks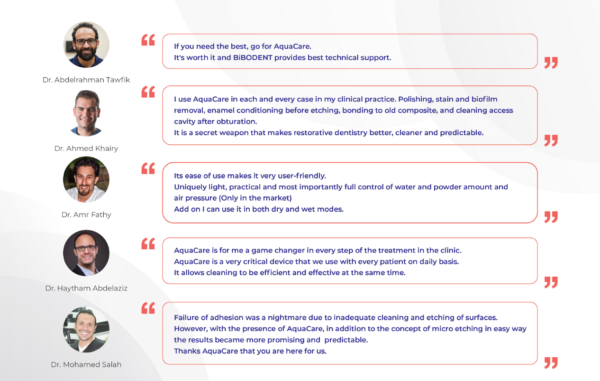 Video showing old amalgam restoration removal using AquaCare air abrasion device.?