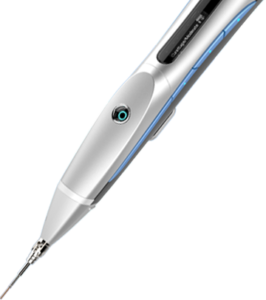 Made in Korea
Diode Soft Tissue LASER
Wave Length : 980 nm
Power : 3.5w CW/6.0w pulse (Output cw 3.5w/pulse 6.0w)
Stable and sufficient output by Hecosa technique
NO POWER CORD
NO FOOTPEDAL
It maximizes the mobility and portability as no connection to external power cable or laser irradiation pedal is necessary during usage.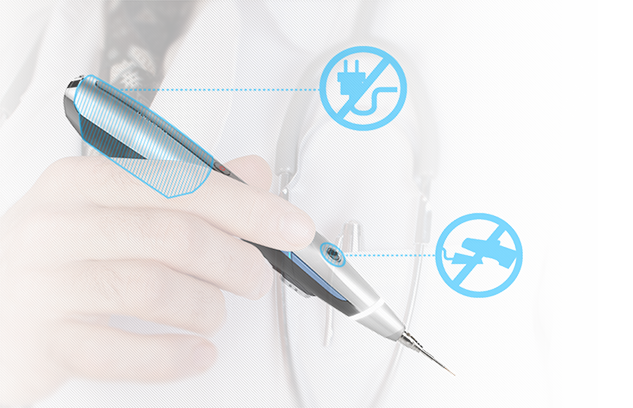 IDEAL WEIGHT AND SIZE
FOR HAND-HELD DEVICE
It offers lightness of 92g and ergonomic grip when the battery is attached.
it was designed to create few or no fatigue on wrists or arms of a user after a long time use.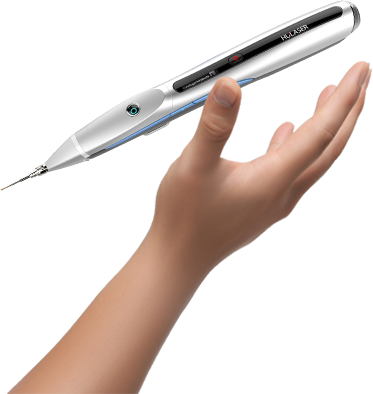 Adjusting optic fiber length for each applications for users convenience
The only length-adjustable optic fiber in the world
Longest optic fiber ever in handy type laser
The longest optic fiber of a handy type laser in the world
By enabling the installation of the longest optic fiber through Hulaser's
technology and idea, users' convenience in performing procedures
as well as concerns about consumables costs have been entirely solved.
The identity of K2 Mobile is not to let our customers worry
with consumables but rather to nurture our customers' satisfaction.